An annotating toolkit for your existing displays
Use the Resources
You Already Have
No need to invest in an iPad or install a giant whiteboard.
​
Use V Board with your existing screen or projector like an extension to change the annotating game.
Plug-in Here
Anywhere
Whether you're working with kids or presenting at the client's office, V Board's 3-second calibration allows you to use it at any setting with ease.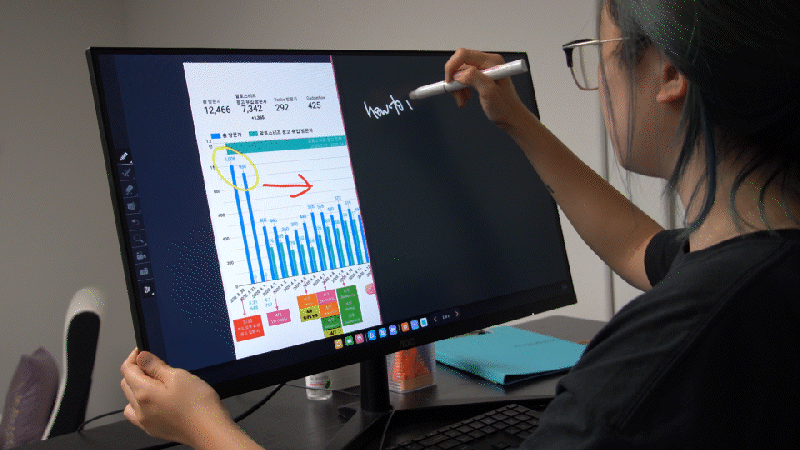 Did I write those notes on my notebook, tablet, or computer...? 🧐
​
Keep all your documents organized in a single device so you never have to scramble again.
© 2021 Trend Adopter




By signing up you agree to receive email updates from V Board and Trend Adopter.